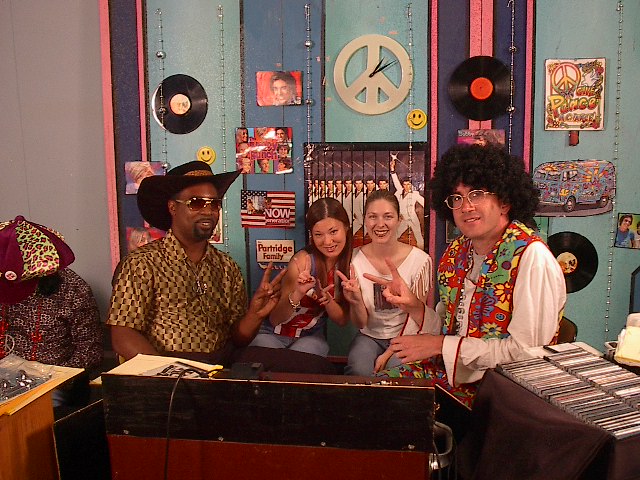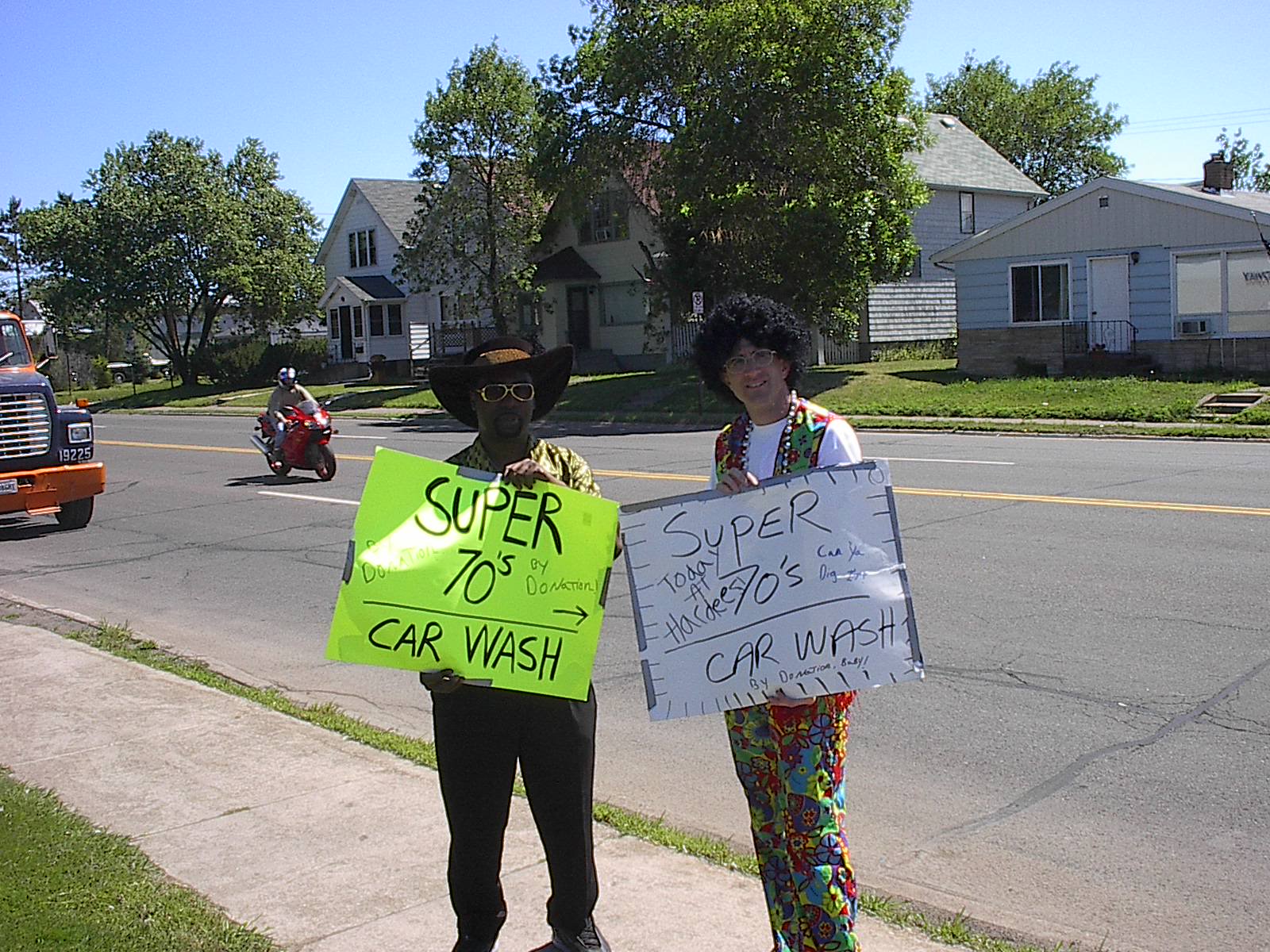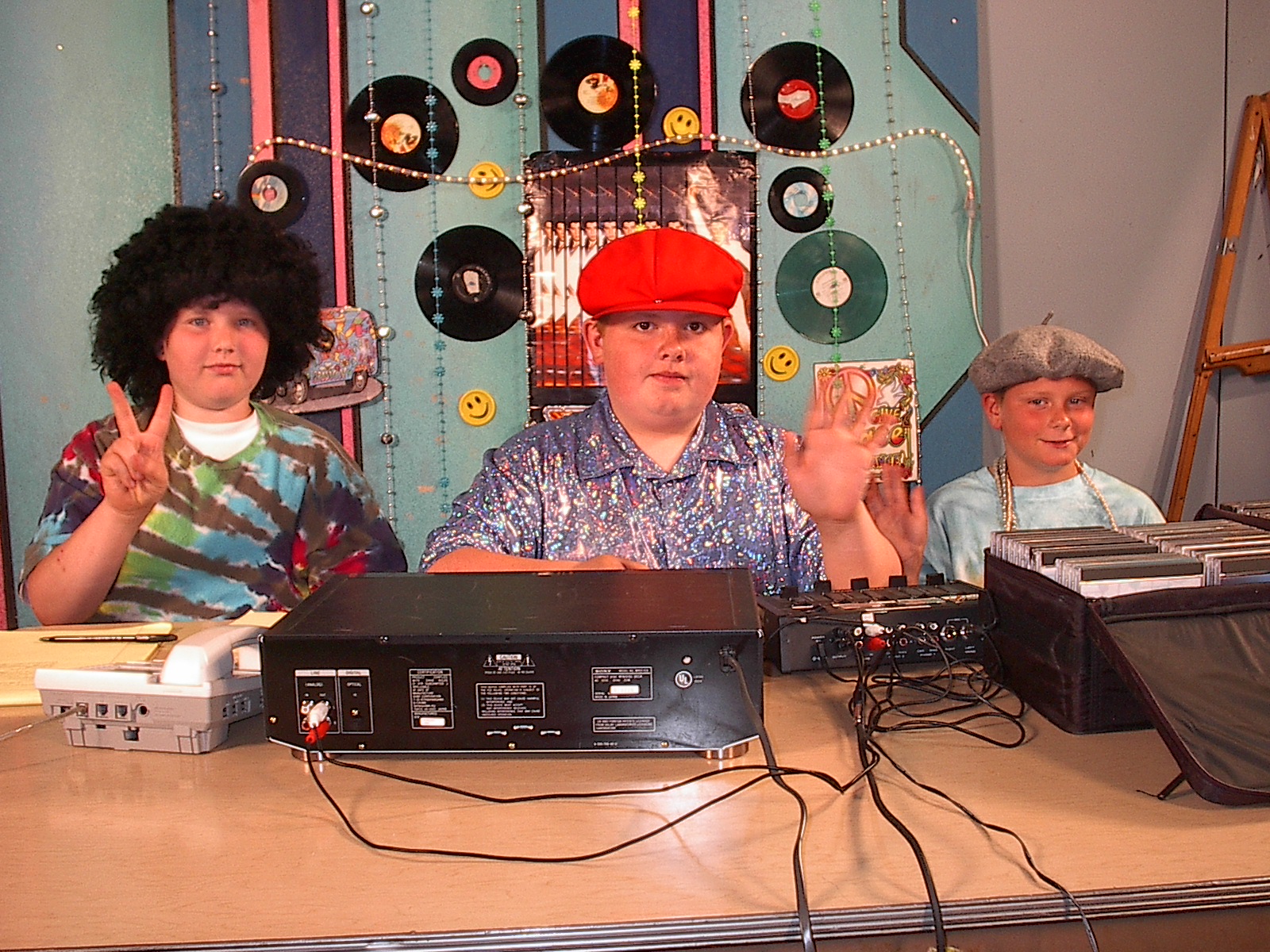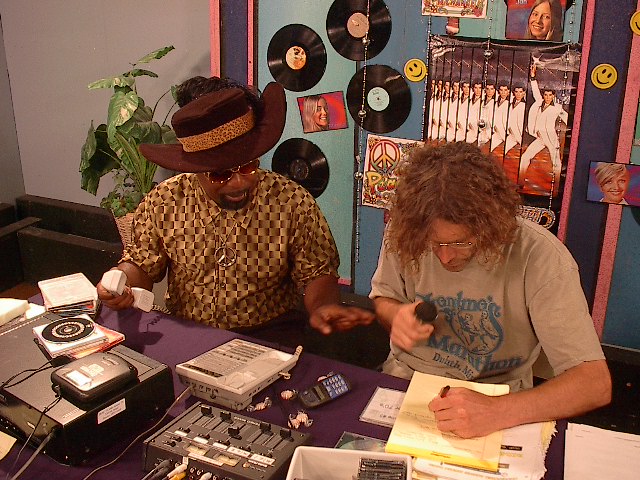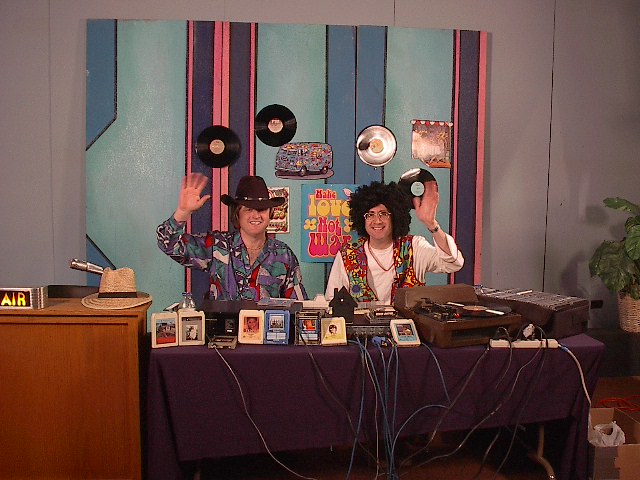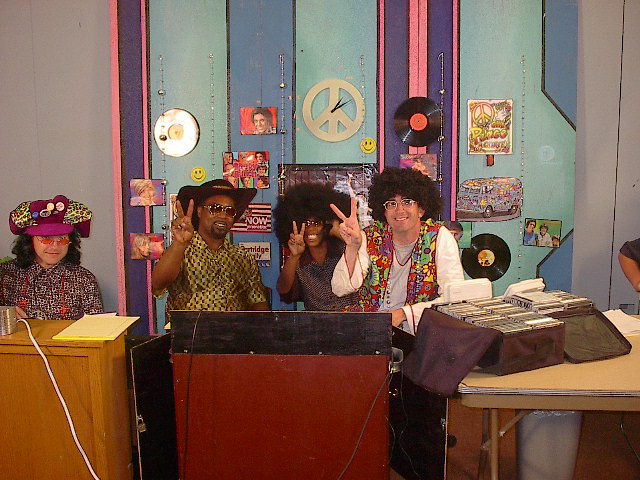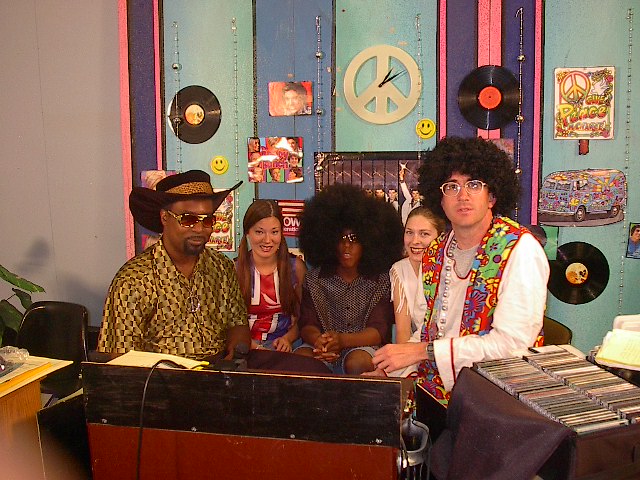 Dirtbag & Santa Bravo on the 2001 Christmas Show, 12/22/01
Dirtbag and Johnny Bravo during the December 1st, 2001 show.
Dirtbag takes a Viewers call on the December 1st, 2001 show.
Backstage at the "Boogie Wonderland" Concert at the Norshor Theatre on 11/17/01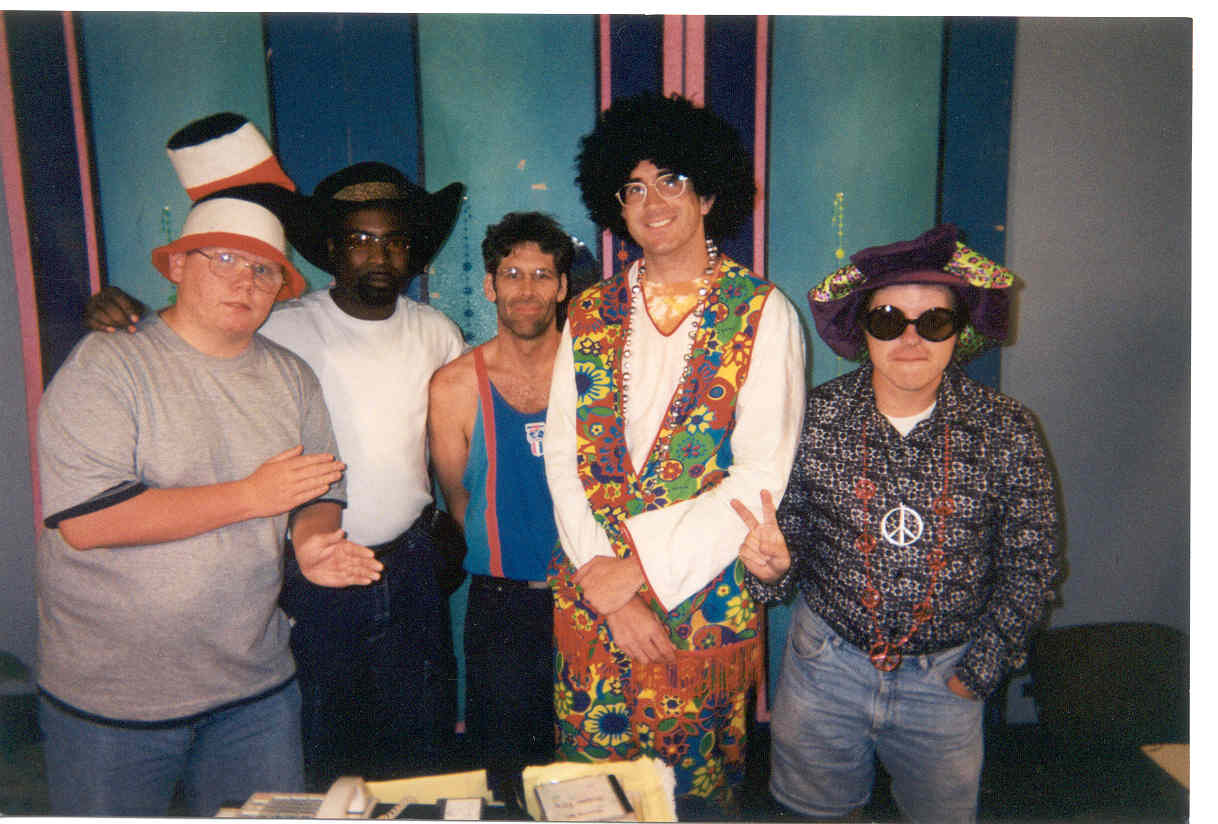 Our Super 70's Show Cast in the Summer 2001. Left to Right....Funkmasta Vek, Dr. Detroit, Dirtbag, Johnny Bravo, Disco Stu.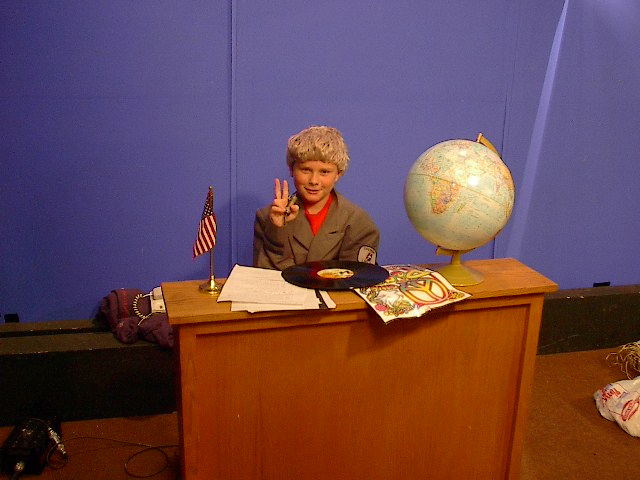 Disco Dan with the Super 70's News
Belknap Avenue- Superior "Burger King" Car Wash. August 2001
"Behind The Scenes" of the show
Dirtbag's Outdoor Summer 2001 Sit-In's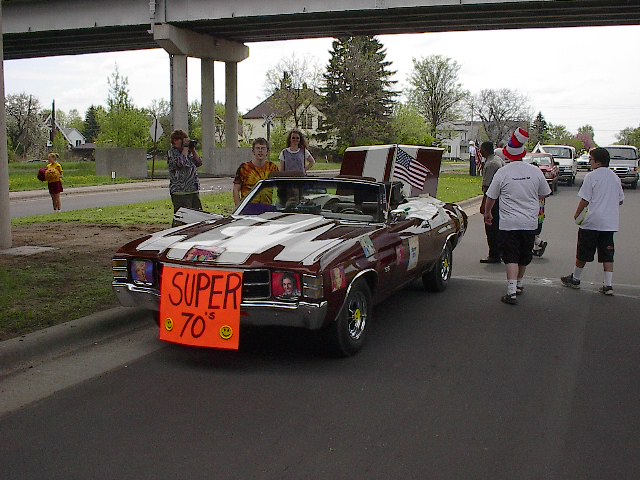 2001 West Duluth Memorial Day Parade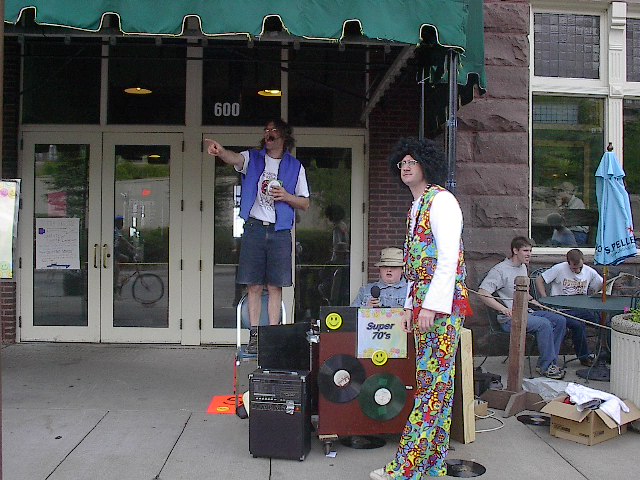 Dirtbag, Mo Money and Johnny Bravo at the 2001 Grandma's Marathon in front of Fitger's on June 16th.
Johnny Bravo at "Kolar's Auto World" Sale at the DECC.