Do you remember the "Pop Shoppe"? The place where you could buy cases of Pop real cheap. The building on central entrance in Duluth also housed "Archer Brothers Motors", "Video King" and currently houses "Pro Print" and "First Photo".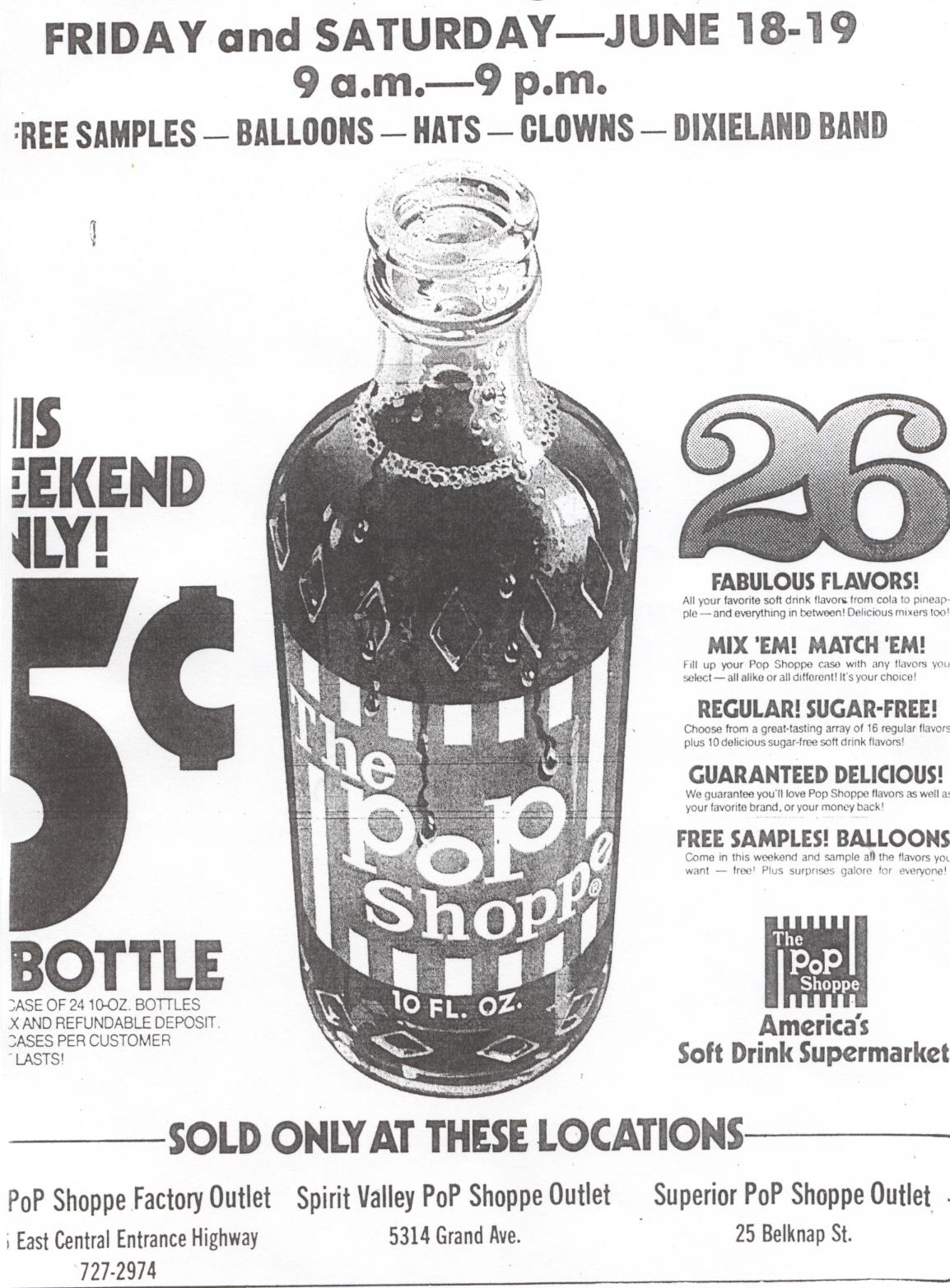 A Duluth Newspaper AD from June 1976
An Original Pop Shoppe Case. Courtesy of Disco Stu.