Do you remember going to the Granada Theatre in Downtown Duluth? Did you work there at one time or other in the 1970's? We wan't to hear your stories and see your photo's.
We are looking for your exterior and interior photos of the Theatre in the 70's. Originally it had Glass entry way doors. Mail them to: Super 70s', P.O. Box 15263, Duluth, MN 55810. For All your Photos and Information submitted, you will recieve credit on our web site.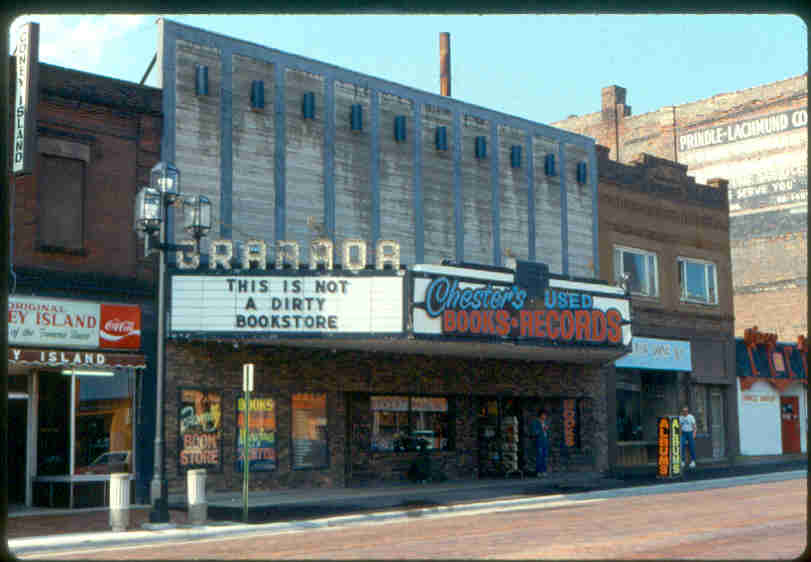 The Old Granada Theatre in September 1986, now Chester's Used Book Store.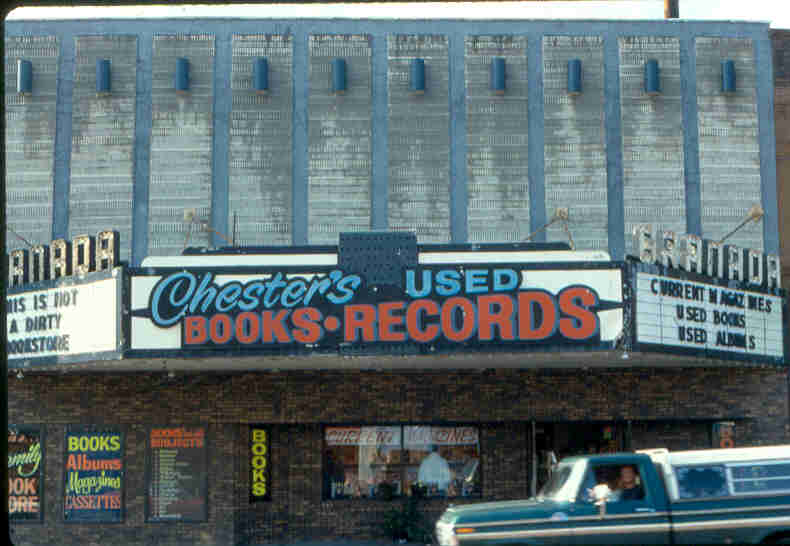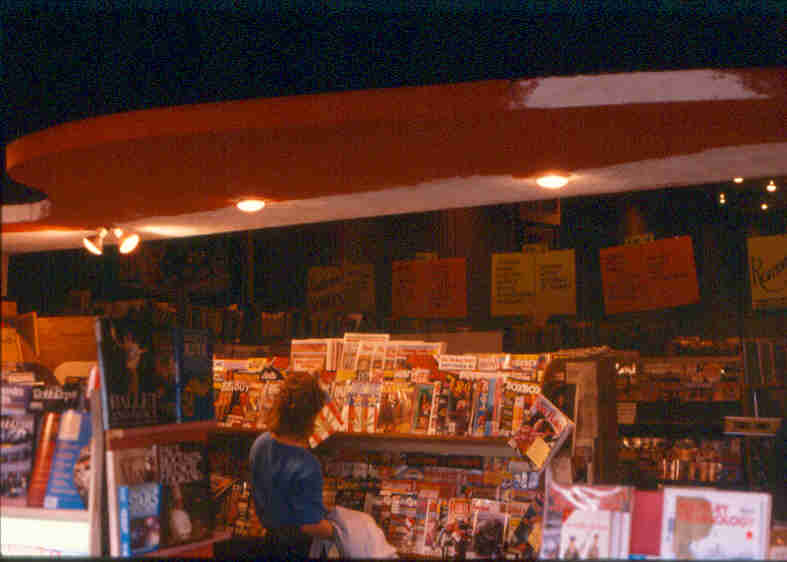 Interior Photo. The Concession Stand area once stood to the right of the photo. A wall entering the auditorium once stood not too far ahead. Picture taken in September 1986.
The former Auditorium (now used for used books at Chester's) in Sept 1986. Theatre seats once were in this room and the movie screen was in the open blacked area ahead.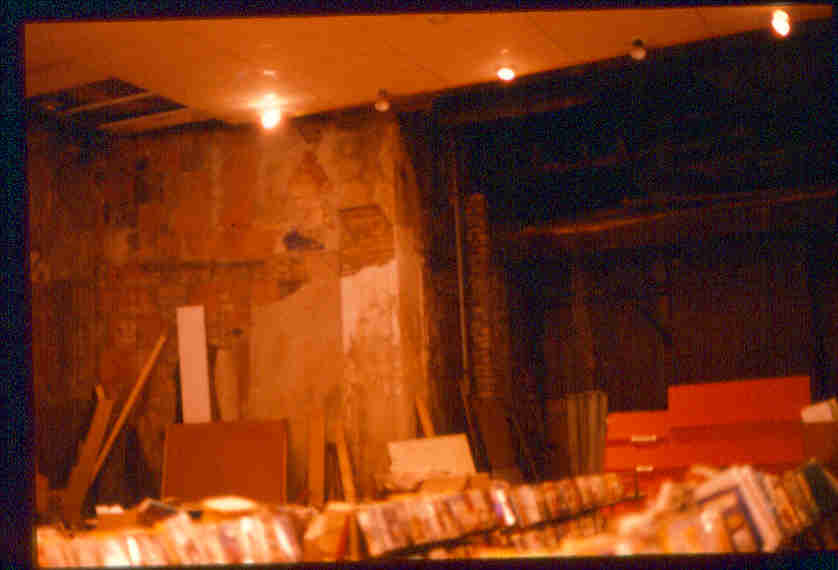 The front of the Auditorium and where the Movie Screen once stood. Picture taken: September 1986.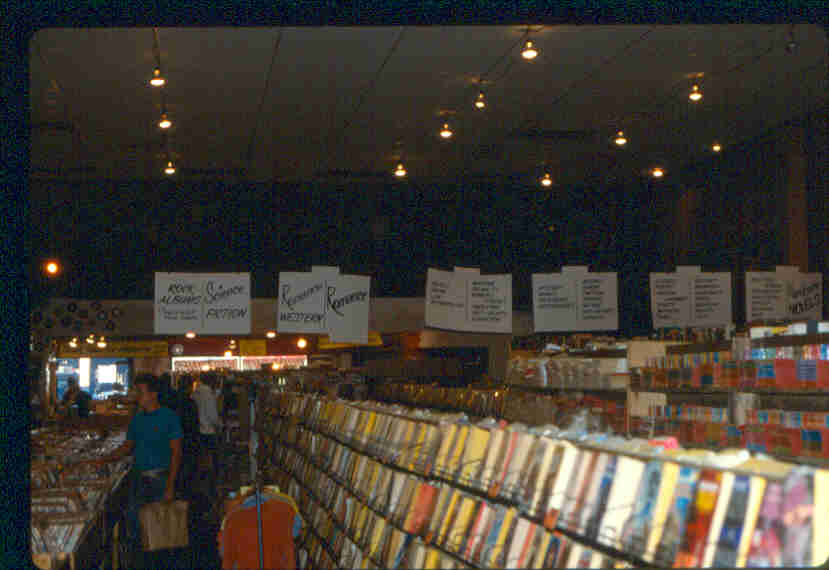 Looking towards the Lobby and Concessions Stand area. The Port Holes for the Projectors were above in the dark black area. Picture taken: September 1986.
The End of the Granada Theatre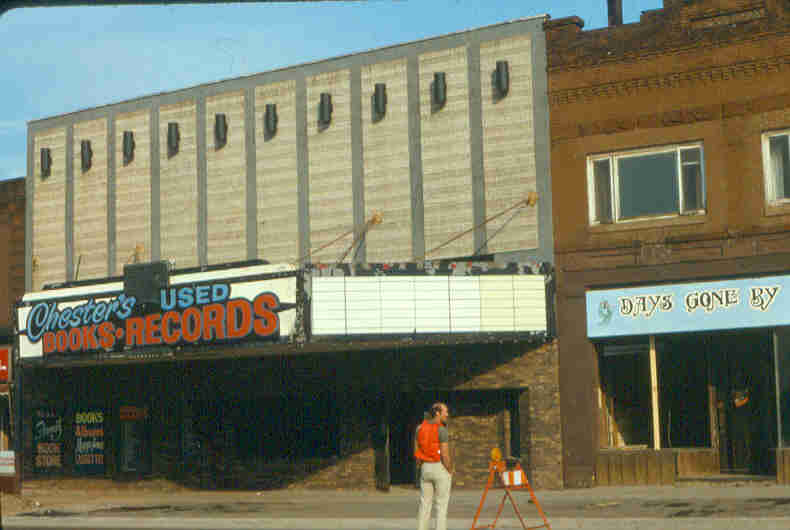 Death Visits the Granada in June of 1987. Note the Marquee signs with the Granada logo are gone.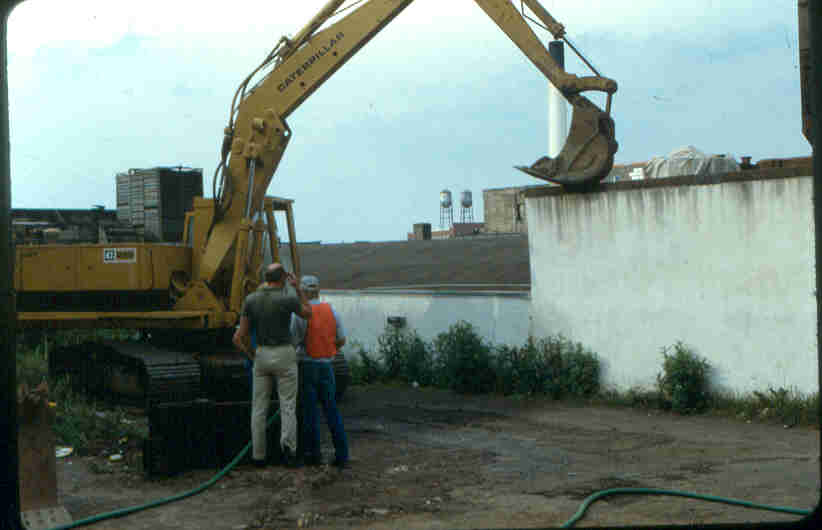 The Backhoe begins it's work in June 1987.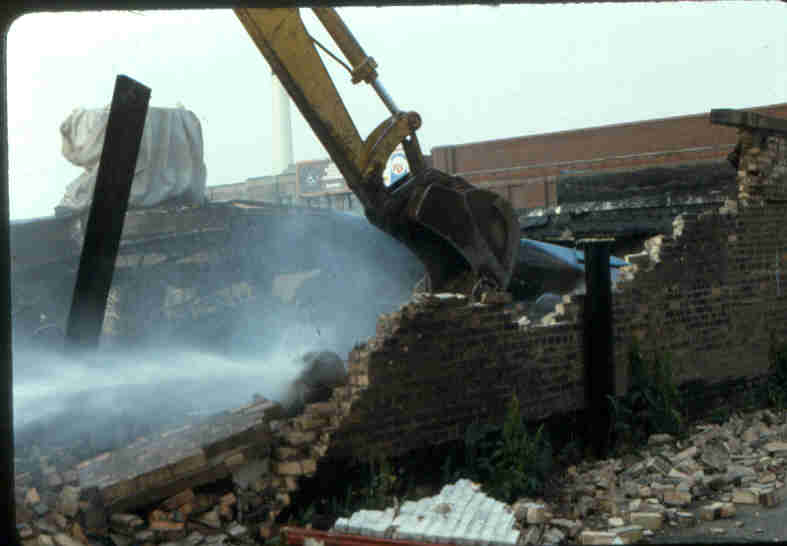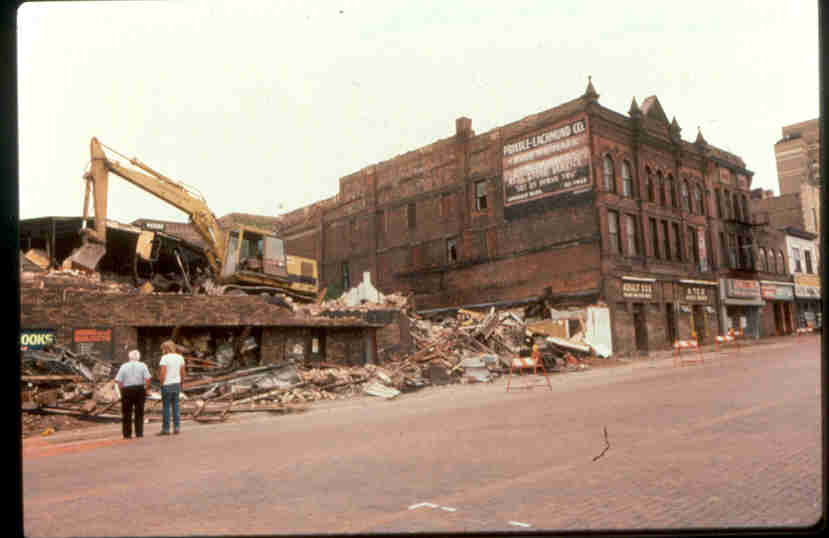 In a matter of hours, the old Granada was reduced to a pile of rubble.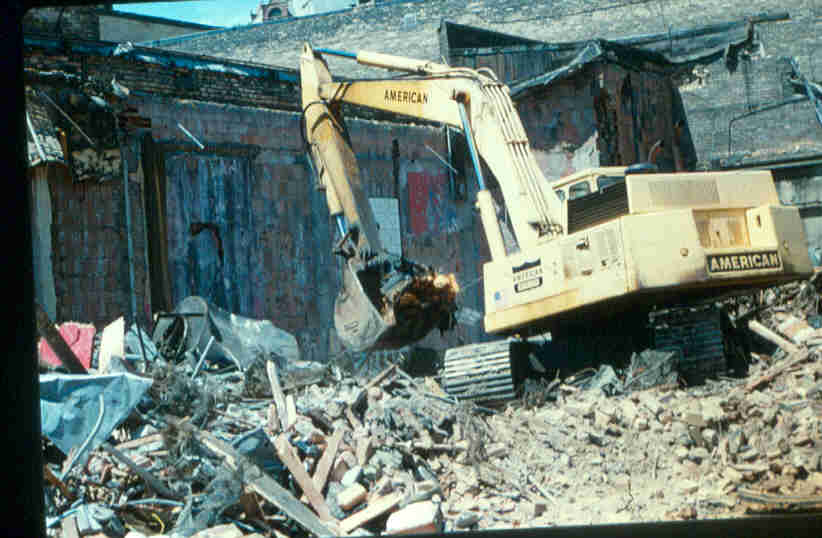 The Demolition continues in the Auditorium.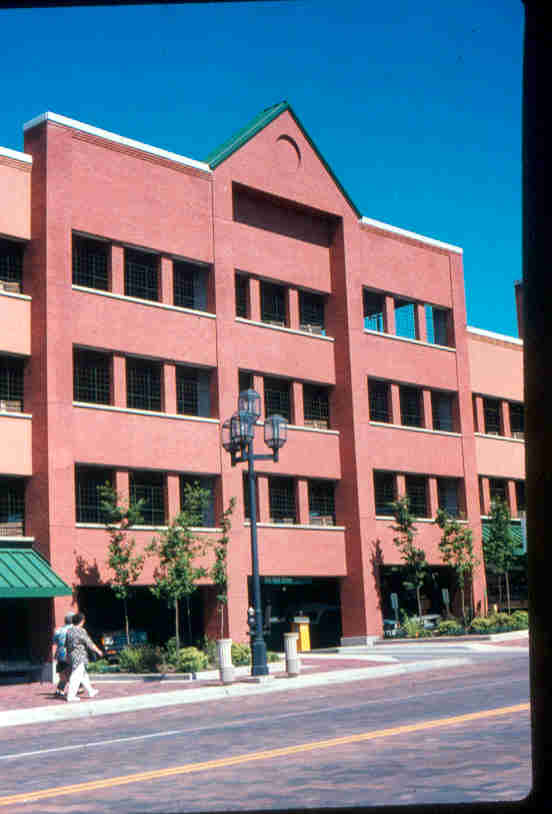 The Fond Duluth Casino Parking Area now occupies the space of the Old Granada Theatre and other buildings on Superior Street in Downtown Duluth. Picture taken: August 1991.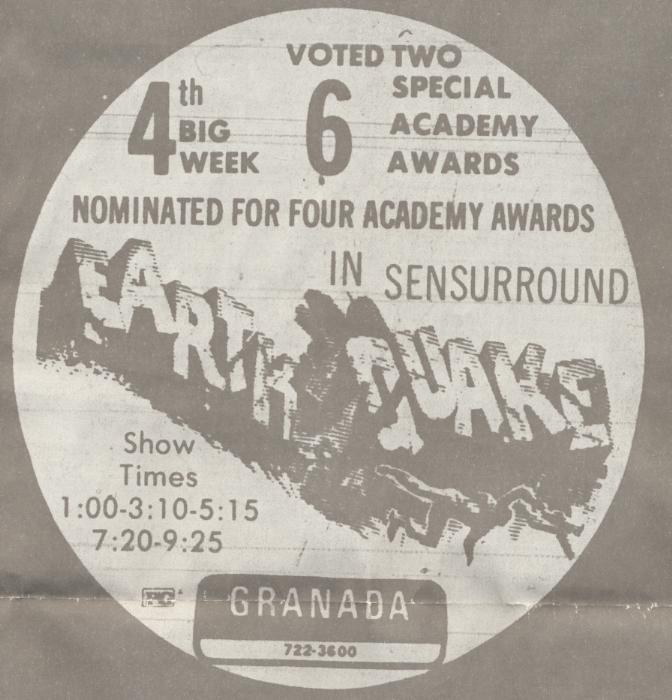 A Duluth Newspaper AD from 1974-1975?
A Duluth Newspaper AD from May 30th, 1979
More Photo's and Information will be added to this page, so check back soon!