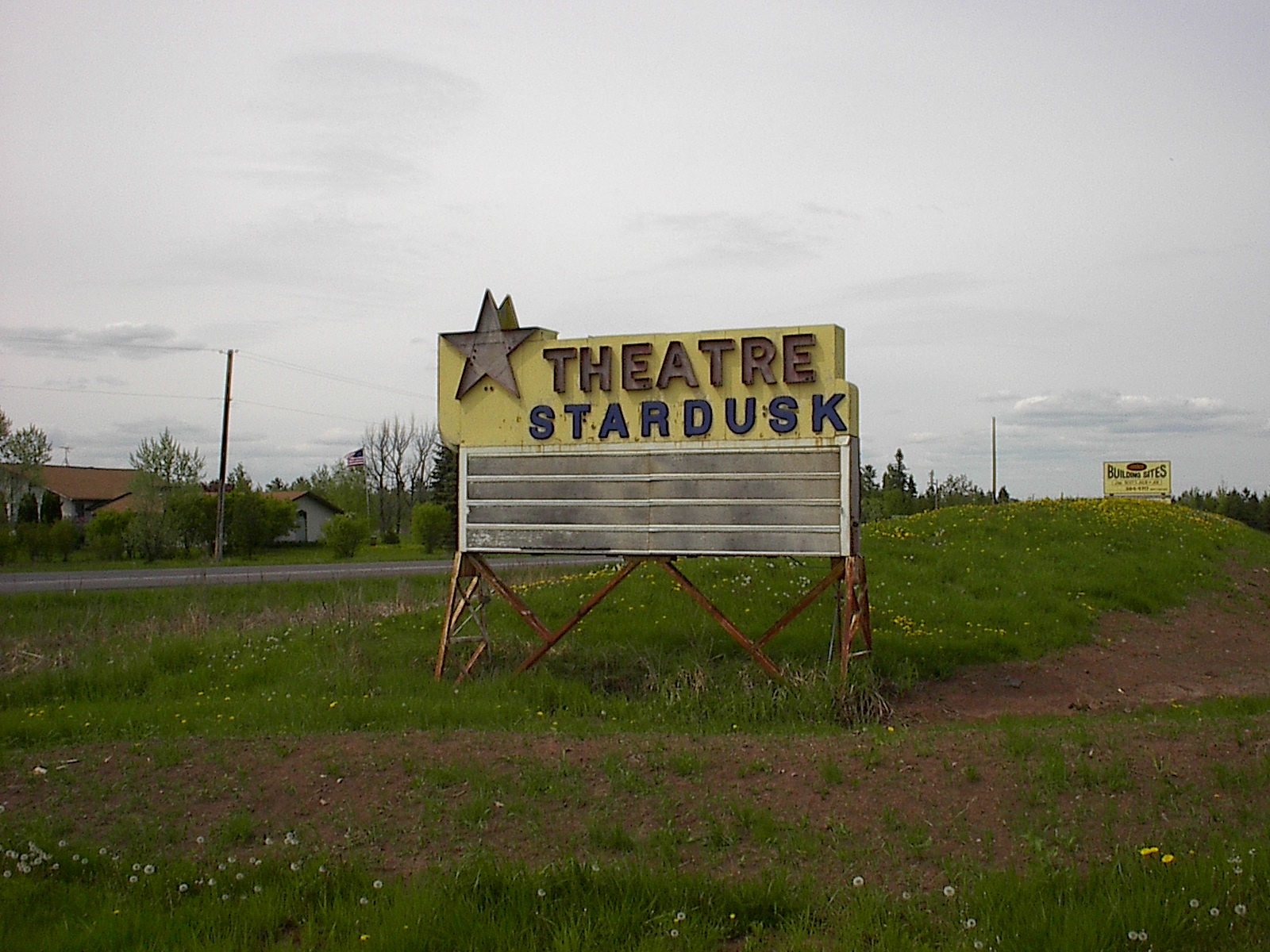 All that remains of the Stardusk Drive-In is the marquee sign by the road in South Superior, Wisc. A housing development stands on the old site. Picture taken, May 31st, 2001
A Duluth Newpaper AD from Friday, July 1st, 1977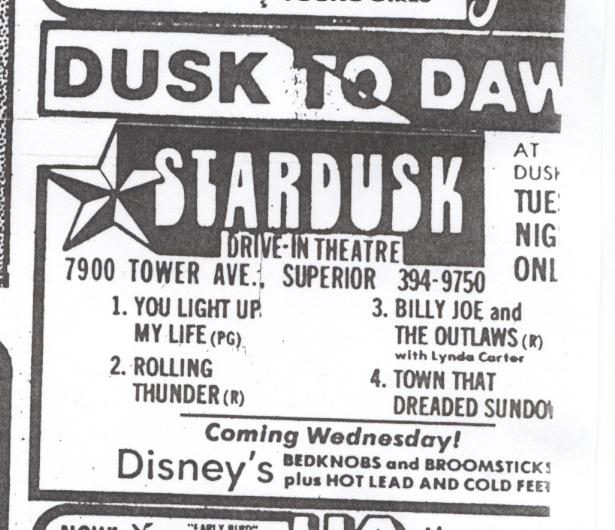 A Duluth Newspaper AD from July 2nd, 1979

If you live in the Duluth/ Superior area, you probably have Memories of going to the "Stardusk Drive-In Theatre" in South Superior. If you have recollections, or worked there at one time or other, we want to hear from you! We are looking for stories, pictures and other memorabilia! If you have something to share, please e-mail the info to:
super70s@duluth.com
Call: 1-877-542-1440
or write:
Super 70's
P.O. Box 15263
Duluth, MN 55810
We will credit you for any photo's or info used on this site. Thanks!